Kevin Adams and Jane Petkofsky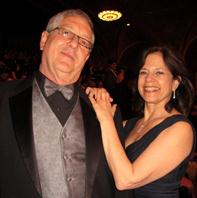 "Our love affair with the Keegan Theatre began in its first season, when we went to see a friend in Translations at Mt. Olivet Church.  You can imagine what we expected walking down the long hallway in the church basement.  We asked for two tickets and were shocked at the price – don't remember what the ticket price was but it was quite a bit more than we expected to pay for a show in a church basement.  We figured: anything for a friend.  We turned a corner and entered the 'theater' – imagine a beat to take in the breath-taking George Lucas set, after which we simultaneously looked at one another with jaws dropped.  This was no church basement set, and it certainly wasn't a church basement production.  The show was magnificent in every way and is still one of our favorites.  We made a point of meeting Mark Rhea that evening and the seeds of a beautiful friendship and artistic collaboration were sown."
Since that first season we've seen or appeared in almost every production. Kevin first appeared in the third season (Dancing at Lughnasa and Twelve Angry Men) and Jane in the fourth season (Man of La Mancha – with Kevin, as well), and eventually became company members.  With Keegan we have found a second family and the warmth and caring that pervades this company, on top of the artistic excellence, make the work a joy."
"We've acted in many Keegan venues in Virginia, D.C. and Ireland,and are so happy the company we call 'home' has found a real home these last several years at the Church Street Theater. It's been quite a journey from the church basement.  We would never want to change the charming intimacy of the space, but updating and expanding the supporting facilities would elevate the experience for both the audience and the actors and artistic staff.  The renovation promises the same unique shared experience between audience and actors, but without the wait for the bathrooms, the sweltering conditions when the air conditioning fails, the drips on the stage when it storms, the inability of actors to get backstage without going through the audience and the constant search for suitable rehearsal space … what could be better? "

Charlotte Akin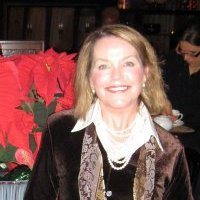 "First of all, let me say, I am honored to be a company member of The Keegan Theatre. My husband, Jim Jorgensen, and I became acquainted with The Keegan Theatre in 2000. We had recently moved to the area from Dallas and were eager to get to know the Washington area theatre scene. We spent our first few weeks taking in as much theatre as humanly possible. We saw comedies, dramas, classical, Shakespearean…you name it…in theatres large to small; fully funded to shoe string budgets, to Equity and Non-Equity. For the most part we were impressed by what we saw. However, one show in particular really stood out from all the others we had seen. It was Fool for Love by The Keegan Theatre. (They were performing in a small black box theater in an Arlington County school.) The play was absolutely riveting. The acting was flawless. The actors truly committed and engaging.
The production values were absolutely professional. My husband and I actually thought we were attending theater somewhere in New York City, not some high school in Virginia. After seeing that production we knew, beyond any doubt, we had made the right decision to move to the Washington, DC area. That was 12 years ago and the only thing that has changed with The Keegan Theatre, is that it has continued to grow stronger and more professional with each passing year."
If my husband and I honestly believed we were watching one of the most engrossing and riveting pieces of theater we had ever seen, back in the summer of 2000, in a small black box theater in an area high school; just think what brilliance they could achieve with their own personal space!"

Carol Baker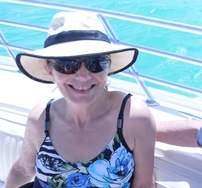 "The Keegan Theatre is an important part of who I am. My life would not nearly have been as rich nor as full and satisfying as it has had I not had the good fortune of meeting Mark Rhea prior to the first Keegan production in 1997 – Cat on a Hot Tin Roof, performed at Church Street Theater. Over the years I have served as Managing Director, as a member of the Board of Directors, as a producer for community outreach programs, as an actor and, in my current job, as company properties designer and set dresser. These titles and job descriptions do not nearly define all of the responsibilities nor all of the camaraderie and amazing experiences my affiliation as a Keegan company member has afforded me. I have been on Ireland tours, represented the company with League of Washington Theaters activities, been involved in the Helen Hayes Awards process, worked the box office over untold years and for untold shows, acted as webmaster and as press representative.
I have seen my set dressings come to life on stupendous sets designed by my associates, watched oodles and oodles of rehearsals that led to scores of stellar performances, helped with building, painting and striking sets, enjoyed the creative process of looking for and making props."
"But nothing means more to me than the deep, warm and abiding friendships that have organically grown through the years. After rolling up our sleeves and working shoulder to shoulder in every aspect imaginable production after production with other Keegan company members, nothing compares to the golden feeling of being on stage with those very same people delivering a performance and feeling the elation of being in the moment with people you love and trust, unconditionally."

Kurt Boehm
"When I first heard about the opportunity to Choreograph RENT in 2009, I really had no idea what Keegan was all about. From the moment I met Mark and Susan, I knew this would become home. They took a chance on me and I have been forever changed. I was taken aback by what I would experience in the next few months (and now years). There is a passion about the art form within the company that is unique and separates itself from all the rest. The key factor that makes Keegan unique is Family. Of course, everyone in the company wants an outstanding production;however, Family always comes first. There is an overwhelming amount of love and respect for each other. There is not a person in the building that would not give the shirt off their back to help someone in need. For these reasons, I feel blessed to be a part of this company. I feel blessed to be home."

Rich Ching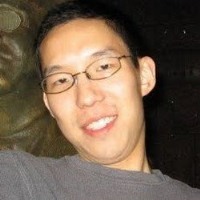 "They say that theater is a collaborative art. Keegan takes that sentiment and then expounds upon it exponentially. You don't feel like you're simply part of the process. You are the process. Because of that, you're family. And as the old adage goes, every family has a home. Our home is the Church Street Theater. We love this building. We love our neighbors. We love this community. Now we've been presented with this incredible opportunity to make Church Street truly ours. In the time I've spent with Keegan, I've watched our family grow in leaps and bounds in so many different ways. The potential this prospect has to transform and evolve our family even more is practically limitless. Imagine it: A chance for the further growth of the performing arts, right here in Dupont! That excites me. And I hope it excites you too. My name is Rich Ching. I'm not only a proud member of The Keegan Theatre Staff, but a prouder member of the Keegan family."

Michael Innocenti and Christina A. Coakley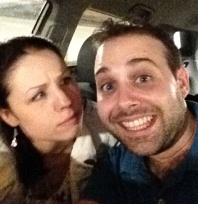 "What can you say about a place that has brought us so much joy, has allowed us to thrive both personally and professionally, and has given us personal connections between uniquely talented individuals that go well beyond friendship, and into that beloved realm that can only be described as family? The only word that truly encapsulates the ideal of what Keegan was, is, and always will be to us, is "home." We simply cannot consider our lives and passions without having Keegan at the forefront of our minds. The knowledge that no matter what happens in our lives, our Keegan family will always be there, is proof not only that we did something special, but that we were able to do it with an amazing group of people.
The Keegan family deserves a building about which we can collectively say, 'This is where I work. This is where I want to be. This is my home.'  Without Keegan, we would not have found artistic partners to walk through life with. Keegan has given us a future. It has given us a cherished life together, and for that we wouldn't want to be anywhere else."
"Now, we just need a place to pee. Did you know there are only two bathrooms here?"

Shadia Hafiz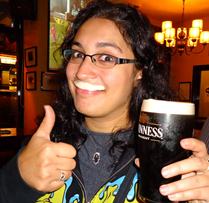 "I came to Keegan during a difficult time in their history as they were suddenly found without a performance space. I remember the heartbreak and frustration, the uncertainty of the future of the company. I had the honor of working on one of the first shows at Church Street Theatre and from that time, it has always felt like our home. Essentially, it is not only a wonderful home to the theater we produce, but also a second home to those of us in our hearts."
"Eight years ago, I was in need of an internship for a school program, a co-worker introduced me to Keegan. I have made some of my fondest memories and met some of the most amazing people here.
I have grown as an artist and always been given a chance to prove myself, even acting, a feat I never thought I would see again. I have made lifelong friendships, and am blessed to be a part of an incredible family.
The idea of having a permanent home in Church Street is beyond words. It's the feeling of knowing we have a place to call our own. Isn't that, after all, the American Dream?"

Sheri S. Herren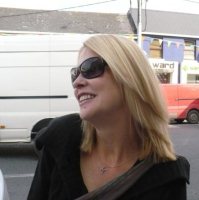 "A permanent Keegan home is a 'standing ovation' for the hard work accomplished by so many under the direction of Mark and Susan Rhea. If family makes a house a home, then Keegan's got it!"

Matthew Keenan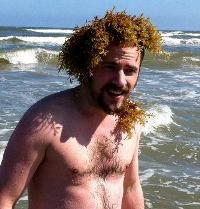 "I have been a proud company member with the Keegan Theatre since 2008. Originally from Dublin, Ireland I have travelled back and forth to DC many times in the last number of years to work with the company. As an actor, my experience at Keegan has been nothing short of a dream come true. When a company trusts their actors and staff as much as Keegan do, it brings out the best in everyone, in every aspect of the creative process. With Church Street Theater as a base, I have seen how the company has grown over the past few years, serving as a home to everyone involved with the company as well as all the new artists welcomed each year. I truly believe that having a permanent base of operations has benefited the company's growth and development in the DC theatre scene."
I feel truly blessed to be a part of the Keegan family."
"Working alongside our Artistic Director Mark A. Rhea has been an inspirational experience for me. With Mark at the helm, not to mention our amazing Associate Artistic Director Susan Marie Rhea, this company is consistently gaining momentum. These two people are not only extremely gifted artists but exceptional human beings, so it only makes sense they have attracted the most wonderful and talented people I have had the pleasure to know and work with. For us, Church Street has become more then a base of operations — it has become our home."

Brianna Letourneau
"I think Dorothy got it right: There's No Place Like Home. I first heard about The Keegan Theatre when I studied abroad in Ireland. As I traveled, I seemed to be two weeks ahead of the company, just missing them. Never the less, the seed was planted. After graduating from college, I sought out the opportunity to learn more about this company that had sparked my interest while in the Emerald Isle."
My first experience with the Keegan onstage was performing in Dancing at Lughnasa. It was the right show, with the right people, at the right time in my life. I was humbled by the warmth and inspiring energy that comes from a group of individuals who genuinely like and respect one another making art that they care about. It sounds simple but it's hard to find. The Keegan Theatre approaches theatre-making in the best vein- it is about the story first. By laughing, sharing, and listening to one another throughout the process- the product is inevitably moving because it comes from the heart."
"I have not been a part of the family for long, but in the short time that I have been a company member each opportunity has challenged, fulfilled, and ultimately affirmed what I always knew. With a permanent space, the house becomes a home and we are able to welcome new and veteran audience members into a tradition of high quality theatre with soul. No need to click your heels three times!"

Dan Martin
"What is it about an old building that sparks our intrigue? Is it how it was constructed? Of Masons toiling away in a respected craft long ago. Is it the old wooden beams milled out of trees that stood for a hundred years? The longevity that out strips our existence; seasons and years that pass her front door."
"Maybe the whispers of memories that fill the space, stories to share of how many overcame and experienced life before our own?"
"All these are certainly true when you work at Church Street. She is a grand old lady of Washington – schooled as a gym for Holton Arms in her youth.  She has taken classes over the years with some of the great Washington theatre companies, honed her craft, experienced life over the century, and brought those stories to the people who fill her hall. Keegan brings to her a troop skilled in traveling the world with works, another chapter and another century for her to live. A new costume for her new adventure, but under it all she is still the grand dame of Church Street, here to give us all some more intrigue."

Kerri Rambow

"People use the word family to describe Keegan.  I was trying to find another word but for me it always comes back to that word.  We work together, spend time together, and love each other like a family.  And what could be more important to a family than a permanent home?

Jennifer Richter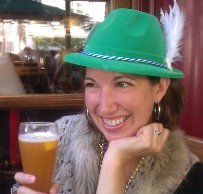 "I moved to DC in 1999 and like many who first happen upon this area, I swore I would only be here a few years. As a busy young professional, theatre, my passion in college, quickly took a backseat to career-focused dreams. However, a chance meeting at Ireland's Four Courts in 2002 brought Artistic Director Mark A. Rhea and The Keegan Theatre into my life. What began as one stage management gig for the rep plays Waiting for the Slow Dance and Precious 'Lam, led to others, and eventually, to my local acting debut as Colette in the The Hostage in 2003.
But it was after working on that first show with Mark Rhea and Eric Lucas that I realized that no matter what productions Keegan put on, what our audience size, or where we performed (from the Clarke Street Playhouse, Theatre on the Run, and Gunston Arts Center, to the Church Street Theatre and Ireland) I had stumbled into something special. I had found a group of people who were as passionate about putting on honest theatre as they were about each other. I had found my home-away-from-home and my DC family.
It was also during the production of The Hostage that I met my husband, Mike Kozemchak. We are just one of the many marriages Keegan can lay claim to today."
With Mark and Susan Rhea as our exceptional and fearless artistic leaders, and surrounded by hard-working and dedicated Executive Staff, Board Members and Company Members, The Keegan Theatre has grown immensely over the past ten years, and I'm so proud to be a part of it. No matter where else I've performed, or what's going on in my life, the Keegan family have been the one constant I can always count on. We all work hard, and we all share the responsibilities of the theatre like a real family – from working the box office and cleaning the bathrooms to building and painting the sets and coordinating fundraising events. Never have I met a more supportive group with such a strong sense of loyalty and community. Having a temporary home at the Church Street Theatre for the past few years has truly been a gift, but to be able to call this wonderful, historic building our permanent home would be a dream come true and would truly foster Keegan's growth. I can't wait to see where Keegan is in another ten years…and like our patrons, I can't wait for multiple bathrooms."

Stan Shulman   
"Friendship, a passionate commitment to excellence, innovation, dogged persistence, risk taking, and plenty of room for creativity – these are the elements which make Keegan a unique and maybe somewhat old fashioned theatre company. Long-standing and unusually supportive close personal ties produce an exciting synergy.  Yet, at the same time, new faces and new projects are constantly emerging.  This is precisely the reason so many actors and production staff have remained stubbornly loyal to the troupe over its seventeen year history. Keegan provides a sharp contrast with today's culture of expedient commercialism. "
I began working with Keegan at its inception.  I have enjoyed acting in small Washington theatres for more years than I want to admit, and I don't know of any other company that can be better described as "family." Someone who is not familiar with Keegan might think NOT having a home for these many years explains why company members have remained so close. In order to survive, they MUST be supportive. "
"But, in fact, Artistic Directors Mark Rhea (Producing) and Susan Rhea (Assistant) are responsible for creating Keegan's nurturing family culture. It has always been central to their mission – and of course it couldn't be more beneficial to the collaborative process. They have understood this from the very beginning."
"When Keegan does finally have a permanent home, there will be more time to focus on its artistic mission – with even greater intensity.  Production values will grow. And audiences will, of course, grow larger too because there will be one identifiable and convenient home.  Keegan will most certainly thrive, expand, and continue to inspire. (By the way, it will be a pleasure to be able to access a bathroom from backstage.)"

Megan Thrift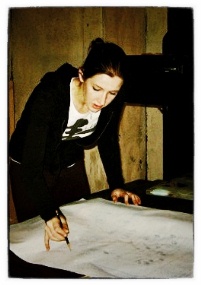 "I have always felt the term "company member" is a misnomer – because for the last six years, what I've experienced could be more accurately described as family. I have been fostered, nurtured and driven to reach my potential in the numerous opportunities laid before me at Keegan. Mark and Susan Rhea's faith in me as an artist has afforded me the liberty to pursue designing, playwriting, and management, as well as acting.  Not once in my many productions with Keegan have I felt like I had to accomplish a job; rather, that we all had a dream to fulfill and would achieve it together."
Working for this company was no accident of fate.  I actively sought opportunities after being a member of the audience of Side Man in 2005. I was enthralled by the visceral, pure storytelling in the intimate Church Street space.  It was a breathtaking communion. I knew then, and my belief has been consistently reaffirmed, that no other theatre company could fill this venue with such magnanimous and accessible art."
"Keegan and Church Street Theatre are synonymous with love for me, and my hope is that we can continue as a company to share our love with countless audiences to come."

Mick Tinder
"I came to Keegan in 2005, given the chance to perform Sagot in Picasso at the Lapin Agile.  After many years floating from theater to theater, it was refreshing to discover a group of actors centered on providing a consistent schedule of productions, both diverse and interesting. This was quickly brought home the next year, when I was able to play Teddy in Faith Healer with Kerry Waters and Eric Lucas.   At the time, Keegan did not have a home venue.  Performances were split between Gunston Arts Center, Theatre on the Run. and Church Street.  However, performances soon centered solely in Washington, where we mounted 1776, playing to sell out audiences and I was auspiciously able to perform John Adams on the Fourth of July."
Great opportunities for both actors and audience alike do not happen without a great deal of artistic dedication, perseverance and just plain hard work.  The Keegan Theatre is well up to that task.  Now on the verge of obtaining a permanent venue at the Church Street Theatre, the Company's future holds great promise for many wonderful productions.
It is my pleasure to be a part of Keegan, and there is a great joy in my anticipation of the many theatrical adventures that the Company, and audiences alike, will enjoy in our new home on Church Street."

Katrina Wiskup
"The Keegan Theatre has been a part of my life for the past 10 years. The hard work and dedication of our members ensures not only a quality production but a wonderful, creative, and caring place to work and thrive. With all the success Keegan has had in the past number of years, everyone is still as warm and nurturing as they were 10 years ago!"
It is my continued pleasure and great privilege to be a part of The Keegan family. Slainte!"
» Go back to the main IN GOOD COMPANY page.