The Keegan Theatre is:
a 115-seat black box theatre
located at 1742 Church St NW in Washington, DC 20036
in the Dupont Circle area of the city, between 17th & 18th and P & Q Streets, N.W.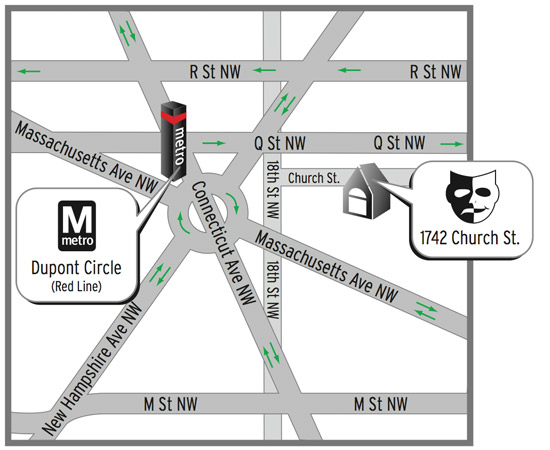 If you plan to travel by Metro, take the Red Line to Dupont Circle.
If you plan to travel by car, please allow time to find parking (which can be difficult to find, especially on Friday and Saturday evenings), or plan to park in the nearby garage, which is:
Colonial Parking at 1616 P Street NW
open until 11:00 pm Monday-Thursday, and midnight Friday-Sunday
located on P street, between 17th and 16th Streets NW
just around the corner from CVS and a 2-minute walk from the theater!