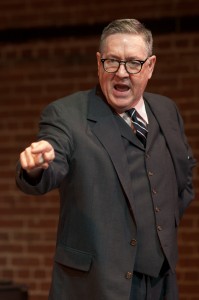 »  All seating is unassigned general admission on a first-come, first-served basis.  The box office/will call window opens one hour prior to show time.  The auditorium opens 15-20 minutes prior to show time.
»  Reserved seating is provided for full season subscribers.
»  For reasons of safety and courtesy to the other patrons late seating is at the discretion of the theater staff.  We strongly recommend getting to the theater at least 20 minutes before show time and allowing ample time to find parking.
»  Phone reservations will be taken until 5:00 pm for all performances except for Sundays, which stop at 1pm. All online sales close at 6:00pm the day of the performance (1pm for Sunday matinees).  After such time on the day/evening of a show, please come to the box office to purchase walk-up tickets.
»  When a performance is sold out, we will take names for a waiting list.  Please call our box office at (703) 892-0202 to have your name added to the list. The will call window will maintain the list on the day of the show.
»  Help for the hearing impaired: while The Keegan Theatre does not offer an assisted listening system, we are happy to arrange seating to aid any of our patrons who have special hearing needs.  For special seating needs please call our box office at (703) 892-0202.
»  The Keegan Theatre is a small, historic theatre that has limited handicapped accessibility. Restrooms are located on the lower level and are only accessible by stairs.  Theater staff are happy to provide personal assistance.