Current Interns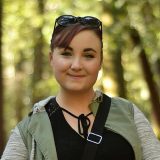 Magenta Howard
2018-19 PRK Apprentice
Magenta is happy to return to Keegan after finishing her undergraduate degree at the University of California Santa Cruz. There, she majored in theatre, focusing on directing and theatre education. Her most recent projects are Love and Information (Director), Gruesome Playground Injuries (Assistant Director), and Monuments in Entropy (Collaborator). She also taught theatre and poetry through ArtsBridge and Young Writers Project. In 2017, while at Keegan, Magenta assistant stage managed Outside Mullingar and Big Fish. She also taught with Keegan PLAY-RAH-KA. Now, she'll continue working with Keegan PLAY-RAH-KA and start an apprenticeship with Keegan.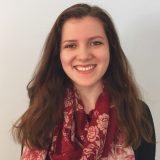 Sophia Menconi
Summer 2018 PRK Intern
Sophia Menconi is excited to be interning for the Keegan Theatre during the summer of 2018. She is a rising junior at Denison University where she is double majoring in Theatre and English: Creative Writing as well as a concentration in Queer Studies. Sophia is interested in pursuing a Master of Arts in Teaching upon graduation and working in theatre education as a career. She looks forward to sharing her passion for theatre with children during her internship, and helping them become confident, creative performers. She finds theatre education to be incredibly important, as it provides a space for students to think and to feel outside of the confines of the traditional classroom setting. Sophia is excited to be working as a teaching artist this summer at Keegan as well as gaining experience in marketing.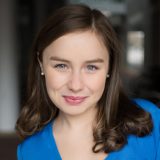 Lily Warner
Summer 2018 PRK Intern
Lily Warner is thrilled to be apart of the Keegan family this summer as an intern! She just graduated from James Madison University this past May with a BA in Theatre Performance. Lily is interested in just about every aspect of the theatre, and is grateful this internship allows her to delve and grow in all her passions. She looks forward to playing Carolyn in The Bridges of Madison County on Keegan's stage in August. Originally from South Florida, she is excited to make D.C. home and jump into the amazing theatre community this city has to offer.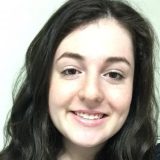 Kate Nouhan
Summer 2018 PRK Intern
Kate Nouhan is thrilled to be at Keegan this summer as an Education and Administration intern! She is from Boca Raton, Florida and a rising sophomore at Hollins University in Roanoke, where she is double majoring in Theatre and English. She hopes to get an MFA in Directing and eventually direct professional theatre productions. This summer Kate is excited about learning how a professional theatre operates as well as learning more about theatre education. She believes theatre education is so important because it teaches collaboration and gives children the opportunity to utilize their creative thinking.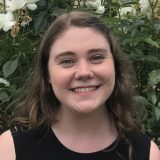 Kelly McNesby
Summer 2018 PRK Intern
Kelly McNesby is an intern for the summer of 2018! She is a senior theatre major at James Madison University where she focuses primarily on stage management. She is very excited to be working with Keegan this summer and learning everything she can from the professional and emerging artists alike.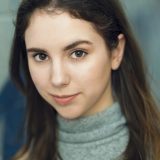 Cassie Cope
Summer 2018 PRK Intern
Cassie Cope is delighted to be returning to Keegan after previously appearing in Parade as Mary Phagan. Cassie is thrilled to have the opportunity to be a teaching assistant this summer, and hopes to help a new generation of artists to flourish! To find more information on Cassie's theatrical endeavors, please visit www.cassiecope.com!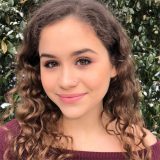 Carly Choppin
Summer 2018 PRK Intern
Carly Choppin will be interning for the 2018 summer.  She is a rising sophomore at New York University, studying drama at the Playwrights Horizons studio. Originally from Bethesda, Maryland, she has mostly been in theatre as a performer, but she has recently expanded her interests to include writing, directing, arts administration, and theatre education.  After graduation, she hopes to create arts programs to bring theatre to underserved communities. She is passionate about arts education as a way to allow people to come together and use their voices to create change.  Carly is so excited to be at Keegan, where she hopes to learn about how Keegan works with the community, and to learn about how a professional theatre is run.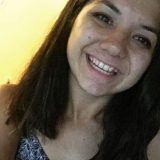 Quinn O'Connor
Summer 2018 PRK Intern
Quinn O'Connor is an Intern for the Summer of 2018. She is pursuing a major in Business Economics with a minor in Theatre at UCLA. She has previously been involved in technical theatre at the L.A. County High School for the Arts and hopes to become a Stage Manager in the future. Quinn is ecstatic to begin working at Keegan where she can assist in both technical theatre and arts education. Having gone to an arts high school, she knows the incredible impact an education in the arts can have on a person. She hopes to make theatre more accessible to people of all abilities through educating youth with disabilities and giving them opportunities to experience the magic of theatre. At Keegan, Quinn is excited to experience the amazing community that a professional theatre can foster.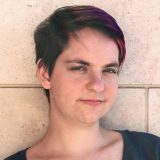 Megan Hastie
Summer 2018 PRK Intern
Megan Hastie is an intern for Summer 2018. Originally from the Seattle area, she is currently a student at American University double majoring in Musical Theatre and Audio Production. She has previously participated in theatre as a music director, keyboard player, choreographer, dance captain, sound mixer, teaching artist, and performer. She loves the way theatrical education allows students to grow into their most kind and confident selves, and she is looking forward to meeting lots of new people this summer!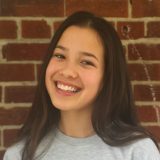 Naomi Abramowicz
Summer 2018 PRK Intern
Naomi Abramowicz is a rising sophomore at Washington-Lee High School in Arlington, Virginia. She is incredibly excited to be working at Keegan, especially because she'll be able to learn more about professional theatre productions! She believes theatre education is really important because it fosters a sense of community and family and teaches people to work with others.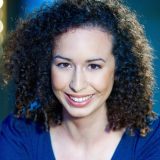 Ilyana Rose-Davila
2017-18 PRK Apprentice
Ilyana Rose-Davila started with PRK as a Summer 2017 Intern in set building.  She graduated from Eckerd College with Honors May 2016, majoring in Theatre and East Asian Studies with a minor in Japanese.  Her future plans involve attending graduate school for a Master of Arts in Theatre. She intends to create a traveling theatre troupe that reflects her passions for theatre, while also using the dramatic arts as a platform for activism and social change. Her most recent work as an actor was in A Midsummer Night's Dream (as Helena) with the McLean Community Players, and in The Best of Everything (as Amanda) with Eckerd College. One of her current hobbies is voice acting using a variety of character voices and accents.  She chose to intern at Keegan mainly for her interest in a variety of theatre disciplines. Keegan offers many opportunities to work backstage and in the box office. Keegan taught her an array of new skills and it has allowed her a unique experience working in a professional theatre unlike any other.
Past Interns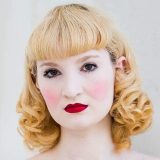 Nadia Gaylin
Summer 2018 PRK Intern
Nadia Gaylin was born and raised in the DC area and just completed her freshman year of college at Baldwin Wallace University in Berea, Ohio in the B.F.A. acting program. In 2017 she interned at Keegan for a full school year as a part of Bethesda-Chevy Chase's internship program for students, and she repeated her internship position in the summer of 2018. After graduation, she hopes to pursue regional theatre locally.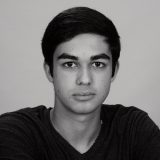 Arjun Guidroz
2017-18 PRK Intern
Arjun Guidroz started his Internship in the Fall of 2017 and will continue until he leaves to attend Virginia Tech in the Fall of 2018 to study engineering! At Keegan he assists with set construction, and outside he is performing with the Levine School of Music and the DC Theatre Lab. He believes theatre education is important because it is a great avenue for improving peoples' confidence and communication skills. "This internship has been a valuable experience because I've gotten to learn about the different aspects of how a theatre is run."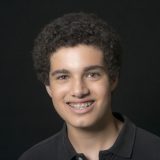 Karim Angulo
2017-18 PRK Intern
Karim Angulo started his Internship in the Fall of 2017 and continued to the Summer of 2018.  Karim is a Junior at the Lab School of Washington, D.C.  His passion is acting, which he hopes to pursue in college and professionally.  He has performed in numerous plays at Lumina Studio Theatre in Silver Spring, Maryland, which principally produces the plays of William Shakespeare.  Karim has performed in adaptations of Hamlet, Comedy of Errors, Twelfth Night, The Tempest, and many others.  He was also an understudy in Arena Stage's production of Akeelah and the Bee.  Karim is excited to learn about other, behind the scenes aspects of theater through his internship at Keegan.  He chose Keegan for his internship because he enjoys the close-knit, community-based atmosphere that it offers.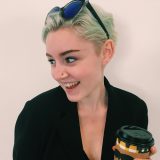 Elizabeth Morton
2017-18 PRK Apprentice
Elizabeth Morton started her Internship in the Summer of 2017 and continued into the 2017-2018 Season.  Elizabeth studies Theatre Arts and Public Relations/Strategic Communication at American University. Her two passions within theatre are costume design and public relations. She hopes to use public relations to bring more audiences to DC theatre, and/or study to receive an MFA in stage design and work in costumes. She hasn't quite decided yet. She's excited to work at Keegan where she can explore both her areas of interest, assisting with marketing and wardrobe projects. Elizabeth chose Keegan because of the intimate and community-based atmosphere where she feels she can really make an impact, even as an intern.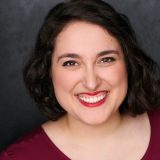 Izzy Smelkinson
2017-18 PRK Apprentice
Izzy Smelkinson started working at Keegan in 2015 when she played Rose in Dogfight (Helen Hayes Nomination for Best Actress). She fell in love with the theatre and is currently Keegan's sole Apprentice. Izzy acted as Assistant Stage Manager for The Lonesome West and Assistant Director for Keegan PLAY-RAH-KA's first production, Hamlette. She also both performed and assistant stage managed Mack, Beth. Izzy has also spent time as a Teaching Artist for Keegan PLAY-RAH-KA's Bright Stars Camp. Izzy continues to return to Keegan because of the wonderful people, opportunities, and beautiful productions. EDUCATION: BA Musical Theatre from American University.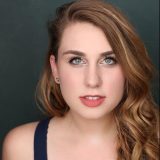 Erica Pierce
2017-18 PRK Intern
Erica Pierce began working at Keegan in May and will be continuing her internship through the 2017-2018 Season!  She was an Assistant Stage Manager for Big Fish and is also a teaching artist. She recently graduated from American University with a B.A in Theatre Performance. She is pursuing a career in Acting/Directing and hopes to return to school for her Masters so she can become a professor of Theatre. Erica chose Keegan Theatre because she wanted to find a small group of people who share similar career and life goals. Keegan allows her to pursue teaching, acting, and directing in a way that larger theatres might not. Having the option of exploring multiple concentrations in the theatre was appealing to her. She also loves working with children and felt that the Keegan PLAY-RAH-KA program fostered a creative and exciting opportunity for young theatre lovers.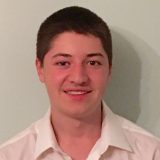 Jackson Kalat
2017-18 PRK Intern
Jackson Kalat started his internship at the start of the 2017-2018 school year and will continue the internship through the 2017-2018 school year. He is a senior at Bethesda-Chevy Chase High School. His two passions within theatre are acting and directing. He hopes to go to college to study stage acting and theatre in general and is excited to work at Keegan to get an inside look at the day-to-day operations of a professional theatre. He chose to apply because of the recommendation of a previous intern, Nadia Gaylin, who enjoyed working there last year.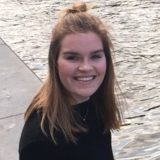 Lauren Frautsch
2017 PRK Intern
Lauren Frautsch was an Intern in the Summer of 2017.   She currently attends the University of Mary Washington in Fredericksburg, Virginia where she is majoring in Theatre and minoring in Arts Administration!  Her career goals include working for an arts organization and contributing in some way to the amazing field that is theatre. She also has goals of performing in a professional production here in DC!  She chose to work at Keegan for several reasons — "The atmosphere of the theatre felt very encouraging and understanding. There was a clear relationship between everyone that walked by, and you can tell that everyone is working hard to produce something great."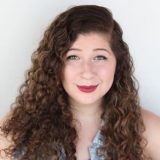 Ariana Hooberman-Piñeiro
2017 PRK Intern
Ariana Hooberman-Piñeiro was an Intern in the Summer of 2017! She was a teaching assistant for the five-week collaboration between Keegan and DC Public Schools and Young Playwright's Theatre. She is a rising Junior at Coastal Carolina University where she is a Theatre major and Creative Writing minor. After graduation, she hopes to return to D.C. to perform and to write.  She loved the opportunity to observe and learn from the professionals at Keegan.  "Keegan has created and maintained an amazing community and impact." She admires the honest storytelling and the production of new works.  She feels that learning from the professionals at the creative hub that is Keegan did her a great deal of good.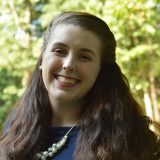 Erin McGrath
2017 PRK Intern
Erin McGrath was thrilled to be an Intern at The Keegan Theatre in Education during the Summer of 2017. She is a rising senior at New York University, where she will receive a BFA in Drama and a minor in Global and Urban Education Studies in Spring 2018.  After graduating she hopes to work to bring arts enrichment programs to less fortunate students both in the US and abroad.  Coming from the New York City theatre scene, she was looking to spend her summer somewhere a little smaller and with a big sense of community. After extensive research into the DC theatre scene, she fell in love with the idea of Keegan PLAY-RAH-KA and all that it offers and decided then and there that she wanted to spend her summer at Keegan with PRK. "With Keegan, I felt as though we were all in it together all the time. It is an experience that I will be able to apply to any institution I work with in the future, or may even help me start an education program of my own someday."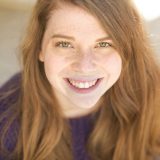 Cynthia Mullins
2017 PRK Intern
Cynthia Mullins was an Intern during the Summer of 2017.  She is currently a senior Theatre Major with Minors in Musical Theatre and Arts Administration at the University of Mary Washington.  She would love to be a working actor post-graduation, getting to work on producing thought-provoking and meaningful material for theatre communities.  She chose to intern at Keegan because she absolutely loves the community.  Everyone is so kind, professional, and hardworking at Keegan, which really shows in the top-notch productions. She especially admires how much of a mindset there was that everyone gets to experience a little bit of everything and participate in all areas of theatre, not just one. "I think Keegan is a wonderful community of artists that produces great work in a safe and collaborative space that my friends would love to be a part of."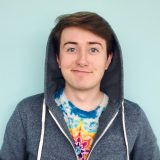 Hugh Raup
2017 PRK Intern
Hugh Raup was an Intern for the summer of 2017 and worked on the set construction team for Outside Mullingar, When We Were Young and Unafraid, and Big Fish. He is currently enrolled at American University majoring in Theatre Performance with a minor in Business Entertainment. He aspires to act/work in theatre in The District before moving to Chicago. "I first came to Keegan to see Jon Townson in A Man For All Seasons, I quickly became enamored with the theatre and knew I wanted to get involved. I found out that a fair number of my friends from American University have also interned at Keegan and even gained employment. I decided I wanted to join them, so here I am!  The most valuable part of my Keegan internship was learning how to use all the power tools needed to build a set. I am hoping to use these skills to land overhire jobs in the near future."