Current Interns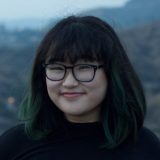 Ayu Tanaka
2018-19 PRK Intern
Ayu is a senior at the George Washington University with a major in Women's, Gender, and Sexuality Studies and a minor in American Studies. She has a strong background in theatre and hopes to apply her studies by focusing on diversity and inclusion in theatrical performance and space. She believes that education is a strong method in which theatrical spaces, performances, and works can become more inclusive of underrepresented peoples and communities.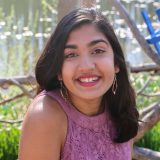 Sonali Doshi
2019 PRK Intern
Sonali is a freshman at American University majoring in Musical Theatre and Public Relations/Strategic Communications. She has a passion for the arts and hopes to use her degree towards a career in arts administration and arts education. She believes that theatre is a space for storytelling and imagination that allows for a better understanding of each other and our individual experiences.
Past Interns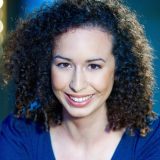 Ilyana Rose-Davila
2018 PRK Apprentice
Ilyana's future plans involve attending graduate school for a Master of Arts in Theatre. She intends to create a traveling theatre troupe that reflects her passions for theatre, while also using the dramatic arts as a platform for activism and social change.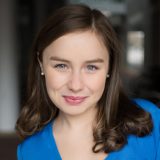 Lily Warner
Summer 2018 PRK Intern
Lily is currently a Performance Apprentice at Riverside Theatre in Vero Beach, FL where she teaches and directs with their children's theatre. She is also performing in Evita and then Junie B. Jones.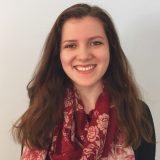 Sophia Menconi
Summer 2018 PRK Intern
Sophia finds theatre education to be incredibly important, as it provides a space for students to think and to feel outside of the confines of the traditional classroom setting.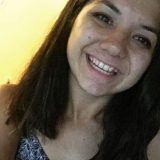 Quinn O'Connor
Summer 2018 PRK Intern
Quinn is studying theatre at UCLA where she has been part of the stage management team on several productions.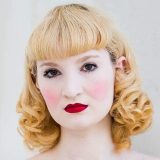 Nadia Gaylin
Summer 2018 PRK Intern
Nadia is a sophomore at St. Mary's College of Maryland, majoring in Theater, Film, and Media Studies. She recently played Penelope in Kurt Vonnegut's Happy Birthday, Wanda June on campus.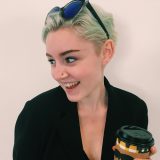 Elizabeth Morton
2017-18 PRK Apprentice
Elizabeth chose Keegan PLAY-RAH-KA because of the intimate and community-based atmosphere where she felt she could really make an impact, even as an intern.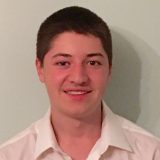 Jackson Kalat
2017-18 PRK Intern
Jackson hopes to go to college to study stage acting and theatre in general.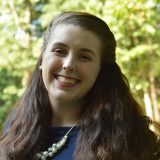 Erin McGrath
2017 PRK Intern
Erin graduated from NYU Tisch School of the Arts with a BFA in Theatre and has sinced moved from NYC to Charleston, WV where she is focusing on education policy and reform and serving as an AmeriCorpsVISTA with Literacy Volunteer.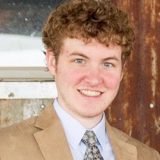 Conor LaRocque
2018 PRK Intern
Conor is in his final semester at The Catholic University where he is getting his MFA in playwriting. His thesis play will be performed in February.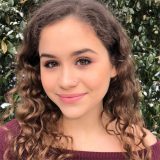 Carly Choppin
Summer 2018 PRK Intern
Carly is still at NYU but has switched her major to Politics and is applying for internships with NGOs and advocacy organizations.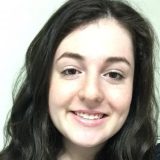 Kate Nouhan
Summer 2018 PRK Intern
Kate is now in undergraduate business school at Creighton University in Omaha, Nebraska and studying marketing. She is so thankful for her time at Keegan Theatre.  She believes that both marketing and theatre are rooted in storytelling, and she is looking forward to using her theatre skills in this new field of study.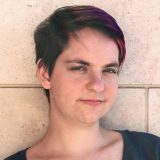 Megan Hastie
Summer 2018 PRK Intern
Megan loves the way theatrical education allows students to grow into their most kind and confident selves.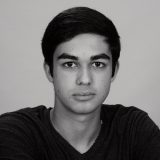 Arjun Guidroz
2017-18 PRK Intern
Arjun is a freshman at Virginia Tech where he is studying engineering.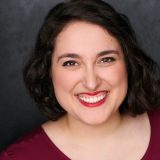 Izzy Smelkinson
2017-18 PRK Apprentice
Izzy has continued to return to Keegan because of the wonderful people, opportunities, and beautiful productions.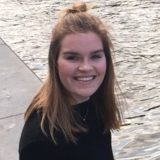 Lauren Frautschi
2017 PRK Intern
Lauren is currently working as the individual campaigns assistant at The Kennedy Center.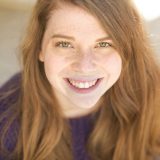 Cynthia Mullins
2017 PRK Intern
"I think Keegan is a wonderful community of artists that produces great work in a safe and collaborative space that my friends would love to be a part of."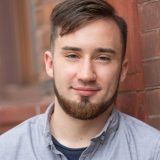 Michael Sullin
2018 PRK Intern
Michael is grateful for his work at the Keegan Theatre and looks forward to exploring the many challenges directors face in engaging contemporary diverse audiences.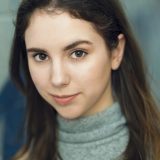 Cassie Cope
Summer 2018 PRK Intern
Cassie hopes to help a new generation of artists to flourish! To find more information on Cassie's theatrical endeavors, please visit www.cassiecope.com!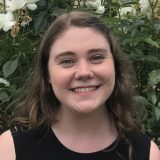 Kelly McNesby
Summer 2018 PRK Intern
Kelly is excited to have worked with Keegan and learned from the professional and emerging artists alike.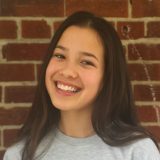 Naomi Abramowicz
Summer 2018 PRK Intern
Naomi is a sophomore in high school and is working in costumes for her school's theatre department.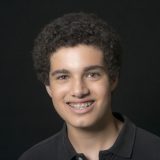 Karim Angulo
2017-18 PRK Intern
Karim chose Keegan for his internship because he enjoys the close-knit, community-based atmosphere that it offers.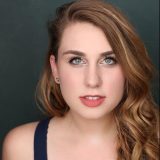 Erica Pierce
2017-18 PRK Intern
Erica loves working with children and felt that the Keegan PLAY-RAH-KA program fostered a creative and exciting opportunity for young theatre lovers.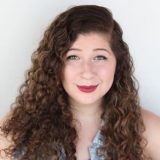 Ariana Hooberman-Piñeiro
2017 PRK Intern
Ariana is in her senior year at Coastal Carolina, where she will be graduating with a B.A. in Theatre and a minor in Creative Writing! After graduation, she is hoping to move back to the DC area to rejoin this fabulous theatre community for a while.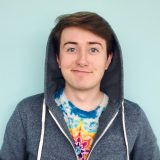 Hugh Raup
2017 PRK Intern
"The most valuable part of my Keegan internship was learning how to use all the power tools needed to build a set. I am hoping to use these skills to land overhire jobs in the near future."