Current Interns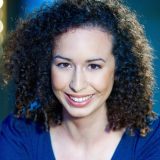 Ilyana Rose-Davila
2018 PRK Apprentice
Ilyana Rose-Davila started with PRK as a Summer 2017 Intern in set building.  She graduated from Eckerd College with Honors May 2016, majoring in Theatre and East Asian Studies with a minor in Japanese.  Her future plans involve attending graduate school for a Master of Arts in Theatre. She intends to create a traveling theatre troupe that reflects her passions for theatre, while also using the dramatic arts as a platform for activism and social change. Her most recent work as an actor was in A Midsummer Night's Dream (as Helena) with the McLean Community Players, and in The Best of Everything (as Amanda) with Eckerd College. One of her current hobbies is voice acting using a variety of character voices and accents.  She chose to intern at Keegan mainly for her interest in a variety of theatre disciplines. Keegan offers many opportunities to work backstage and in the box office. Keegan taught her an array of new skills and it has allowed her a unique experience working in a professional theatre unlike any other.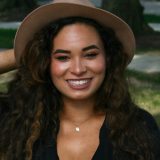 Des'ree Brown
2018 PRK Intern
Des'ree is a junior Theatre and English double major at the University of Maryland, College Park, and is super excited to begin her year working with Keegan Theatre. She has performed in, stage managed, directed, and produced multiple productions on campus. She is also the founder and artistic director of an all-female run theatre company called "The Muses," which focuses on creating new work for women, by women. She has worked previously at Shakespeare Theatre Company as an education apprentice. She hopes to eventually become a theatre educator, hopefully after years of experience traveling the world and getting to share and work on her craft.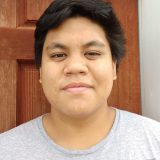 Chris Edison Deriquito
2018 PRK Intern
Chris is very glad to be a part of Keegan Theatre for his senior year of high school. He finds theatre exhilarating and is a newfound passion. His previous work includes cast and crew for Richard Montgomery High School's Black Maskers troupe and Wildwood Summer Theatre. Teaching others about theatre is very important as it's a shared experience and a way to build community.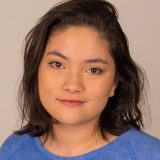 Claire Gelillo
2018 PRK Intern
Claire is a student, singer, actor, and dancer. Musical theatre is her passion, along with writing and politics. Theatre education creates well-rounded individuals. Theatre teaches empathy, teamwork, creativity, and so much more. It is the best way to remind people of what it means to be human.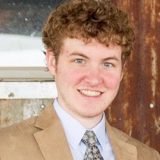 Conor LaRocque
2018 PRK Intern
Conor is a graduate Playwriting student at Catholic University of America. He received a Bachelor's degree in English from Rhodes College. One of his short plays was produced as a staged reading at the Lucille Lortel Theatre in New York as part of Young Playwrights, Inc.'s annual Reading Series. He is pleased to intern at Keegan Theatre and is excited to assist with their Boiler Room Series.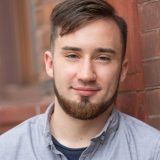 Michael Sullin
2018 PRK Intern
Michael Sullin is grateful and excited to be working at the Keegan Theatre this fall. A junior at the Catholic University of America, Michael studies Directing in Drama and is working towards a MA in Theatre Education. He has independently produced and directed Agnes of God at his university and directed The Lion King Junior with the Crescent Players of which he is a co-founder. Past productions he has assistant directed include Our Town and Macbeth (Hartke Theatre); The Interstellar Ghost Hour (Longacre Lea); Act of God (Signature Theatre); The Lives Left Behind where he also worked as stage manager (Silver Finch Arts Collective); and Cabaret (Little Theatre of Wilkes Barre). Past productions he has stage managed include Picnic and Futureproof (Hartke Theatre). Michael looks forward to exploring the many challenges directors face in engaging contemporary diverse audiences while studying at the Keegan Theatre.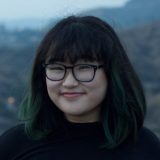 Ayu Tanaka
2018 PRK Intern
Ayu is a senior at the George Washington University with a major in Women's, Gender, and Sexuality Studies and a minor in American Studies. She has a strong background in theatre and hopes to apply her studies by focusing on diversity and inclusion in theatrical performance and space. She believes that education is a strong method in which theatrical spaces, performances, and works can become more inclusive of underrepresented peoples and communities.
Past Interns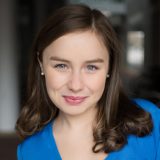 Lily Warner
Summer 2018 PRK Intern
Originally from South Florida, Lily is excited to make D.C. home and jump into the amazing theatre community this city has to offer.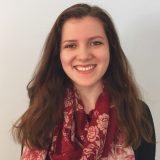 Sophia Menconi
Summer 2018 PRK Intern
Sophia finds theatre education to be incredibly important, as it provides a space for students to think and to feel outside of the confines of the traditional classroom setting.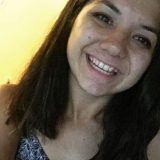 Quinn O'Connor
Summer 2018 PRK Intern
Quinn hopes to make theatre more accessible to people of all abilities through educating youth with disabilities and giving them opportunities to experience the magic of theatre.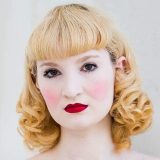 Nadia Gaylin
Summer 2018 PRK Intern
Nadia hopes to pursue regional theatre locally.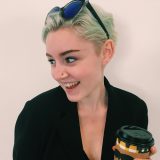 Elizabeth Morton
2017-18 PRK Apprentice
Elizabeth chose Keegan PLAY-RAH-KA because of the intimate and community-based atmosphere where she felt she could really make an impact, even as an intern.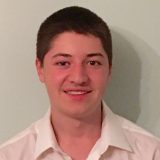 Jackson Kalat
2017-18 PRK Intern
Jackson hopes to go to college to study stage acting and theatre in general.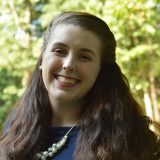 Erin McGrath
2017 PRK Intern
"With Keegan, I felt as though we were all in it together all the time. It is an experience that I will be able to apply to any institution I work with in the future, or may even help me start an education program of my own someday."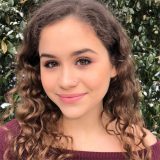 Carly Choppin
Summer 2018 PRK Intern
Carly hopes to create arts programs to bring theatre to underserved communities. She is passionate about arts education as a way to allow people to come together and use their voices to create change.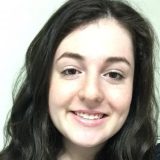 Kate Nouhan
Summer 2018 PRK Intern
Kate believes theatre education is so important because it teaches collaboration and gives children the opportunity to utilize their creative thinking.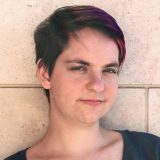 Megan Hastie
Summer 2018 PRK Intern
Megan loves the way theatrical education allows students to grow into their most kind and confident selves.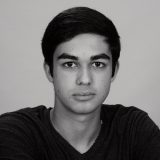 Arjun Guidroz
2017-18 PRK Intern
"This internship has been a valuable experience because I've gotten to learn about the different aspects of how a theatre is run."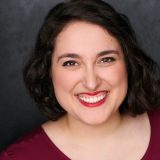 Izzy Smelkinson
2017-18 PRK Apprentice
Izzy has continued to return to Keegan because of the wonderful people, opportunities, and beautiful productions.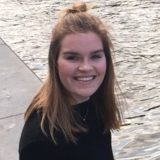 Lauren Frautsch
2017 PRK Intern
"The atmosphere of the theatre felt very encouraging and understanding. There was a clear relationship between everyone that walked by, and you can tell that everyone is working hard to produce something great."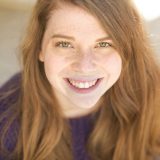 Cynthia Mullins
2017 PRK Intern
"I think Keegan is a wonderful community of artists that produces great work in a safe and collaborative space that my friends would love to be a part of."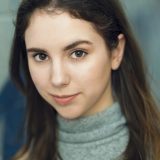 Cassie Cope
Summer 2018 PRK Intern
Cassie hopes to help a new generation of artists to flourish! To find more information on Cassie's theatrical endeavors, please visit www.cassiecope.com!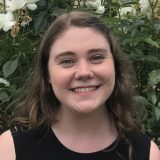 Kelly McNesby
Summer 2018 PRK Intern
Kelly is excited to have worked with Keegan and learned from the professional and emerging artists alike.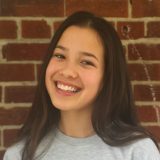 Naomi Abramowicz
Summer 2018 PRK Intern
Naomi believes theatre education is really important because it fosters a sense of community and family and teaches people to work with others.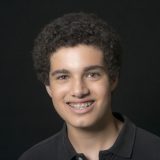 Karim Angulo
2017-18 PRK Intern
Karim chose Keegan for his internship because he enjoys the close-knit, community-based atmosphere that it offers.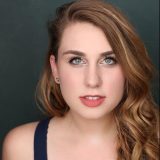 Erica Pierce
2017-18 PRK Intern
Erica loves working with children and felt that the Keegan PLAY-RAH-KA program fostered a creative and exciting opportunity for young theatre lovers.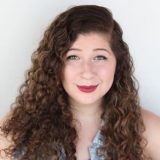 Ariana Hooberman-Piñeiro
2017 PRK Intern
"Keegan has created and maintained an amazing community and impact." Ariana feels that learning from the professionals at the creative hub that is Keegan did her a great deal of good.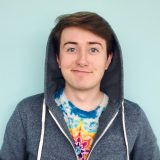 Hugh Raup
2017 PRK Intern
"The most valuable part of my Keegan internship was learning how to use all the power tools needed to build a set. I am hoping to use these skills to land overhire jobs in the near future."