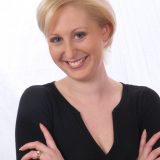 Alexis J. Hartwick
Director of Education and Administration
As Director of Education, Alexis is responsible for overseeing the Keegan PLAY-RAH-KA educational and family production programming. As Director of Administration, she helps the artistic leadership team administratively with business tasks, contract management, volunteer submissions, and donor management. She also supports Keegan's grant programs and serves on the Development Committee. She has been on the stage management team for Hands on a Hardbody, Chicago, Big Fish, Outside Mullingar, What We're Up Against, The Lonesome West, Next to Normal, American Idiot, The Magic Tree, Cat on a Hot Tin Roof, HAIR, An Irish Carol, A Few Good Men (Ireland and US), A Behanding in Spokane, August: Osage County, Spring Awakening, 25th Annual Putnam County Spelling Bee, National Pastime, A Man of No Importance, and RENT. She previously taught and directed theatre to middle school students in the Fairfax County Public School district for 10 years. She received her Masters in the Art of Teaching from The University of Southern California and her Bachelor of Arts in Dramatic Arts from St. Mary's College of Maryland.
Jordan Clark Halsey
Teaching Artist
Jordan Clark Halsey is professional actor and playwright living in DC. A recent graduate from American University with a degree in Theatre Performance, Jordan is also a co-founder of Post Shift Theatre, a group that marries theater work and the hospitality industry. Jordan joined the Keegan PLAY-RAH-KA team in January 2017 and has worked as a teaching artist and music director for several programs. Theater education provides a chance for young artists to explore their own self-expression while growing as a community. The skills acquired from theater – empathy, creative problem solving, inclusiveness – are invaluable to anyone growing up in today's world. I hope that young artists can learn about themselves and others in a wildly creative and fun setting: the theater.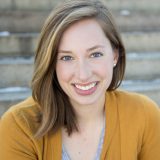 Anne Flowers
Teaching Artist
Anne graduated from Ohio Wesleyan University, double majoring in Theatre and Biology, and also completed training at the National Theatre Institute with the Eugene O'Neill Theatre Center. In addition to being a fresh face with the Keegan PLAY-RAH-KA team, Anne joins the Keegan staff as Teen Projects Coordinator. As an actor in DC, she is a company member with Synetic Theatre and has performed with Pointless Theatre and TBD Immersive. Anne is a firm believer that theatre education is a vessel for successful learning. Whether a student wants to be an actor or study plants in the rainforest, theatre education allows students to enjoy the learning process and hopefully apply the skills they acquire to their everyday lives, in addition to the stage!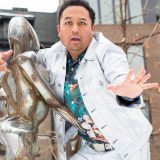 Regie Cabico
Teaching Artist
Regie is a spoken word pioneer having won The Nuyorican Poets Cafe Grand Slam and later taking top prizes in three National Poetry Slams. As a theater artist, he received three New York Innovative Theater Award Nominations for his work in Too Much Light Makes The Baby Go Blind with a win for Best Performance Art Production. He has shared the stage with Patti Smith, Allen Ginsberg, and, through Howard Zinn's Portraits Project at NYU, has performed with Stanley Tucci, Jesse Eisenberg, and Lupe Fiasco.
Regie is on faculty at The Kennedy Center Arts Education Program, The Virginia Commission for the Arts and The Washington DC Poetry Out Loud Coach. He received awards from Poets & Writers for his work teaching at-risk youth at Bellevue Hospital. He has taught at Banff Arts Center, Kundiman and was NYU Artist In Residence for the Asian American Pacific Studies Department.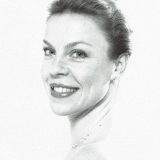 Alison Crosby
Teaching Artist
Alison is a teaching artist working with arts integration in DC public schools who has taught dance throughout the metropolitan area for over 25 years, including:  Academy of the Maryland Youth Ballet, UMBC, Georgetown University, Towson University, Dawn Crafton Dance Connection, and Imagination Stage.
She trained at the Maryland Youth Ballet in classical ballet and jazz, continuing in NYC at the Joffrey Ballet School.  Her professional career spans classical ballet to musical theatre and she holds awards from the state of Maryland for outstanding solo performance.  Local companies include: Eric Hampton Dance, Bowen McCauley Dance, Rincones and Company, Dancesmith, Bowen McCauley Dance, Karen Reedy Dance, The Washington National Opera, Arena Stage, and The Keegan Theatre.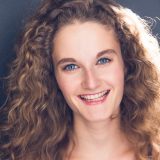 Stephanie Wilson
Teaching Artist
Stephanie Wilson is an actor, singer, and dancer in Washington, DC. Since graduating from American University in 2016 with a BA in Musical Theatre, she has acted professionally at Imagination Stage, Adventure Theatre, Studio Theatre, Rorschach Theatre, and Theater Alliance. When she's not acting or teaching, you may catch her leading a guided tour of the historic Ford's Theatre. The theatre provides a space for possibility – a place to transform ourselves, to imagine "what if." Theatre education gives us the tools to think up stories and bring them to life, in whatever way we want. Through storytelling, we learn how to work together, and we help each other make sense of the world. Theatre helps remind us that as with our stories, we can shape and be the author of our lives, our reality.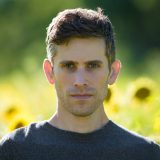 Clarke Whitehead
Teaching Artist
Acting as primary dramaturg at Keegan Theatre, Clarke has worked on a wide range of productions and projects, among them: Hamlette (Keegan PLAY-RAH-KA), Stones in His Pockets, Top Girls, Other Life Forms, and The Baltimore Waltz. Before joining the Keegan Theatre team, he completed a Theatre Master of Arts at The University of Ireland, Galway, focusing on dramaturgy and devised performance. While in Ireland, he facilitated Irish cultural works, including the plays 100 Shades of Grey and Memories. He continues this devising process for Keegan PLAY-RAH-KA, acting as facilitator for teen classes and mentoring students in the creation and presentation of their own original works, including 2017's Techno Terror and In Our World(s) and Summer 2018's In My City. Fostering creativity, problem solving, intrapersonal communication, and self-confidence, theatre education provides students with the tools they need to change their world. It gives students an avenue for personal expression. It embraces those that see themselves as "different." By performing, writing, and playing, students gain a greater outlook on life, as individuals, as members of the community, and as members of the human race.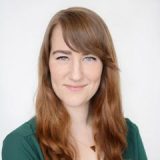 Emily Dwornik
Teaching Artist
Emily Dwornik is a graduate of James Madison University and a former Tour Actor/Director with Missoula Children's Theatre. She is passionate about arts education, and particularly theatre education, because it is so vital in the development of a child as a reminder to constantly incorporate play into your life. Cultivating an appreciation and excitement for the arts at a young age can only benefit a child by helping them develop their personal creative voice and find ways to relate to others and the world around them.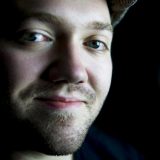 Christion Tyler Edwards
Teaching Artist
Christion Tyler ("Ty") Edwards fell in love with theatre artistry at a very young age, before he even knew the true meaning behind those words. A recent alum of the B.A. Theatre program, with minors pursued in Music and Dance, at James Madison University, Christion is an actor, creator, and physical theatre artist with a diverse set of experiences. As an actor, Christion performed in the 75th anniversary season of Horn in The West (Rev. Isaiah Sims) in Boone, NC. He also appeared on the JMU Mainstage in William Shakespeare's The Tempest (Ben Jonson/The Master), and Peter Shaffer's Equus (Harry Dalton), as well as in numerous workshops of new works by JMU students, faculty, and alumni. Also while at JMU, Christion served as a director, fight choreographer, dramaturg, and vocal coach.
Christion believes that artists have the crucial responsibility of continuing on the traditions that are passed down by mentors, to keep arts education alive and accessible for the next generation of young creators and innovators, to keep the play alive. This is how the arts support the effort to create a wider sense of community and empathy in the world.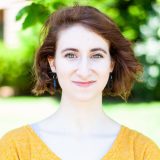 Molly Shayna Cohen
Teaching Artist
Molly is a DC- and Baltimore-based actor, costume designer, teaching artist, and creative collaborator. A graduate from Towson with a BFA in Acting, she's worked with many companies as a teaching artist for all ages and disciplines. Teaching experiences includes work at The American Shakespeare Center, Baltimore Center Stage, Chesapeake Shakespeare Company, Baltimore Shakespeare Festival, Baltimore School for the Arts, and The Smithsonian Associates. Her approach to any rehearsal, workshop, or other educational experience is one of openness to allow each artist the space to create their best work.
Her passion for arts education is deeply rooted in her hope to offer healthy and accessible artistic outlets for people of all ages and abilities. She knows the profound effect the arts and education have on a society; these two fields in conjunction help people become more deeply empathic by creating open minds for a better future. Fostering opportunities to make positive impacts in the lives of eager thinkers, especially in the young members of our community, is of upmost importance to her.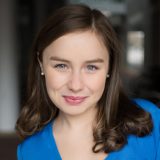 Lily Warner
Teaching Artist
Lily is thrilled to be teaching kiddos at what she considers her 'home theatre.' Lily is a DC-based actor, singer, dancer, and now teacher! She is a graduate of James Madison University with a BA in Theatre Performance. After graduating in 2018, she headed straight to Keegan to make her DC debut in Bridges of Madison County. She has performed regionally up and down the east coast, and always enjoys traveling for a new project. Lily is also a teaching artist with Imagination Stage and CARE Actor.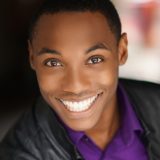 Darius Johnson
Teaching Artist
Darius is an actor, voice actor, and choreographer from the Philadelphia area. After obtaining his Master's in Performing Arts, he moved to the DMV. While teaching for Keegan PLAY-RAH-KA, he also teaches at Bright Horizons Learning Center as well as Hip Hop classes at Jordin's Paradise. He believes that children need an environment to express themselves creatively. Thankfully, theatre, dance, writing, and music provide the setting for the much needed expression. "Art is the source of pure discovery through the exploration of our wildest dreams and children deserve to take that plunge into their own creative chasms!"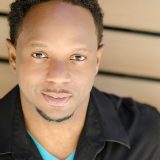 Scean Flowers
Teaching Artist
Scean is excited to be joining the Keegan PLAY-RAH-KA family. A Pennsylvania native who went to Lebanon Valley College, where he double majored in Spanish and Psychology, he is a proud member of Phi Mu Alpha Sinfonia, Iota Phi Theta Fraternity Inc, and Alpha Psi Omega, where he honed his leadership skills. In addition to being a teaching artist with Keegan, he is also a company member and teaching artist with Synetic Theater. As an actor in the area he has also performed at Signature Theatre, Olney Theatre Center, and Toby's Dinner Theatre. Scean believes the arts allow us to step outside of ourselves and exercise our imagination no matter what age we are. It keeps us young at heart.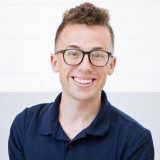 Matthew Brady
Teaching Artist
A New Jersey native, Matthew Brady is an active oboist and teacher in the greater Washington Metropolitan area. Praised as having "successfully helped develop a specific voice amidst the sea of talented vocalists" and "flawlessly tackling the score," Matthew balances life as a performer, music director, and music teacher whilst residing in the Adams Morgan neighborhood of Washington, DC. His teaching experience spans all age and skill levels, highlighting a progressive approach that combines technique building, artistry, and individual student relationships to create meaningful learning opportunities and performances for its audience. Theatre education is a priority and calling for Matthew, as it builds a sense of community and tribe with its participants.
Matthew received his bachelors degree in music education from the Mason Gross School of the Arts (Rutgers University) before completing his masters degree in music performance from the Steinhardt School (New York University). While attending Rutgers, he regularly performed and was a featured soloist with the graduate-level Symphony Orchestra, Wind Ensemble, and Opera Orchestra; performance highlights and venues include Avery Fischer Hall, Symphony Space, Lincoln Theater, NJPAC, and Kimmel Center. He has studied with contemporary leaders in oboe performance (Matthew Sullivan, Jonathan Blumenfeld, Nathan Hughes, Geoffrey Burgess) as well as a variety of classical and jazz pianists (Karina Bruk, Andy Milne).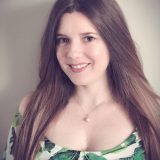 Catherine Nunez
Teaching Artist
Catherine Nunez is a stage, film, and television actor who first appeared at GALA in En el tiempo de las Mariposas. Other local credits include: Oyeme, The Beautiful (Imagination Stage) and Life is a Dream, Que Las Hay (GALA). A native of Cuba, she has appeared in Cats, Réquiem por Mercedes, Grease, Nora y él, Medea y Nodriza, Frontera, Rascacielos, and Eclipse in the Dominican Republic. Her film credits include El Viajero Inmóvil and José Martí, el Ojo del Canario, and on television she appeared on Para ser mejores, Quiero Saber, and the series Tras la Huella. She also has appeared at the Festival de la Ciudad Colonial de Santo Domingo and the International Cultural Festival Utep in El Paso, TX. When not on stage, she complements her theater career as a Stage Manager (Like Water for Chocolate, Between Earth and the Sky, The Old Man, the youth, and The Sea at GALA) and as a Teaching Artist at Paso Nuevo Youth Ensemble and Imagination Stage Early Childhood Program.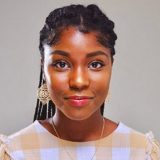 Sierra Koker
Teaching Artist
Sierra Koker is a native Washingtonian and teaching artist for both theatre and visual art. Sierra loves the performing arts and studied drama many summers at The Theatre Lab School of Dramatic Arts in Washington, DC. There, she quickly transitioned to engaging and supporting students in theatre activities and productions, starting in 2015. Since working with theatre and visual arts, Sierra has incorporated her knowledge of both art forms and experience educating in her teaching style. She strives to give each young artist the opportunity to express their individuality and creativity while simultaneously allowing them to feel safe branching out of their comfort zones; be it through play acting a scene, creating unique props, or painting scenery. In a child's development, theatre acts as a natural conduit to build useful traits in life such as confidence, enhancing ideas into fruition, working well with others, and spontaneously adapting to different situations (also known as improvisation) to name a few. She enjoys providing an outlet for children and helping them grow these qualities in a fun and exciting way.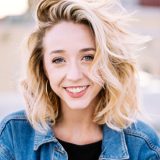 Irene Hamilton
Teaching Artist
Irene Hamilton recently graduated from James Madison University with a B.A. in theatre performance. She is now a D.C. based actor and dancer, and thrilled to be a part of the thriving theatre community in the DMV area. She has appeared in productions with Synetic Theatre, the Kennedy Center concert reading series, and the Madison New Works Collaborative. She is excited to be a part of the Keegan and Keegan PLAY-RAH-KA family.
Irene believes theatre education is a means of cultivating empathy and confidence in young people. She is passionate about education because it nurtures communication skills that empower young people to advocate for themselves and others. Irene believes in the power of theatre education to create confident, creative, and compassionate young people who never forget the power of play.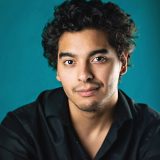 Andres Alejandro
Teaching Artist
Andres Alejandro is a working Singer, Dancer, Actor, Stuntman, and Teaching Artist. Andres studied Musical Theatre at James Madison University and received training as an Artist Educator from the "Creative Tools for Teaching Program" at the Smithsonian's Discovery Theater. Andres has a passion for performing for, teaching, and working with children. An avid gamer and comic book reader, Andres has always been a child at heart. He is very happy to be sharing his talents and skills with Keegan PLAY-RAH-KAH. Education in the form of art is an important tool for growth and learning at any age, but especially for children!
K.J. Moran
Teaching Artist
K.J. Moran is a recent graduate of Georgetown University, where she studied Spanish and Theater and Performance Studies. In addition to teaching with Keegan PLAY-RAH-KA, she has worked with Flying V, Avant Bard, Theater J, and Young Playwrights' Theater. Primarily a playwright, her work has been performed at Georgetown University, the Kennedy Center, Flying V, and Theater Alliance.
As an educator and artist, K.J. believes that theatre education is the ultimate gateway to emotional literacy. It allows us to feel freely, imagine wildly, and heal cathartically. Theatre gives us the unique gift of understanding one another, which is the foundation for all other careers and experiences that await young students in their future. It is never too early (or too late!) to discover new ways of processing our emotional lives through exploration, play, and performance. Doing so gives us a greater understanding of others and ourselves. Through playwriting and storytelling, K.J. hopes her students will leave the classroom with the lifelong gifts of compassion, creation, and empathy.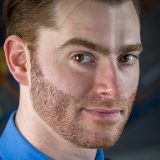 Jared H. Graham
Teaching Artist
Jared H. Graham is a DMV based performer and teaching artist. He is a company member with 4615 Theatre, and has also performed with Adventure Theatre, PG County's Shakespeare in the Parks, Rainbow Theatre Collective, Brave Spirits Theatre, Chesapeake Shakespeare Company, and Olney Theatre Center/National Players. Jared holds an MFA in Physical Theatre from the Accademia dell' Arte in Arezzo, Italy and a BFA in Theatre Performance from the University of Memphis. Jared is passionate about theatre education because he believes that at the core of all performance is communication. He enjoys helping students understand the foundations of storytelling so they can communicate with the world around them and work with others toward common goals.
Teaching Artist Affiliates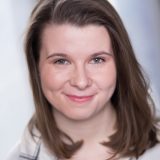 Clancey Yovanovich
Teaching Artist
Clancey is a DC-based actor and director brand new to Keegan and Keegan PLAY-RAH-KA! A proud graduate of American University, Clancey is now the Artistic Director of Post Shift Theatre, a company that integrates hospitality values with live theatre. When she's away from Keegan, Clancey can be found teaching the arts in Virginia with Moonlit Wings Productions or waiting tables.
The lessons we learn in the arts are critical to who we are as people. Taking risks on stage, working as an ensemble, and offering support and understanding to cast mates teach children empathy, teamwork, compassion, and adaptability. I would never be the person I am without theatre education, and I am so grateful I now get to serve as a teaching artist.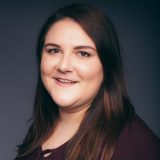 Megan Ann Robbins
Teaching Artist
Megan Ann Robbins is a professional actor and teaching artist in the DMV area. She is thrilled to be joining Keegan PLAY-RAH-KA as a teaching artist. Megan is passionate about the transformative art of theatre and how it can empower young artists. Originally from Cleveland, Ohio, Megan graduated from American University with a BA in Theatre Performance. Megan believes that empathy, collaboration, and focus are also crucial skills for theatre and life. Sharing the wonders of theatre arts with young minds empowers them to share their own unique voices and shape their world.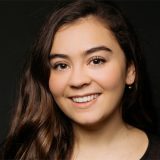 Lauren Farnell
Teaching Artist
Lauren Farnell is a recent graduate of American University where she studied musical theatre and Spanish translation. She was most recently seen in Striking 12 with Free Range Humans in Germantown, MD, and is currently understudying in Imagination Stage's 2018-19 Winter Repertory. In addition to performing and educating, Lauren composes music and enjoys playing her numerous stringed instruments. She believes teaching theatre is vital because it gives kids the space to be their goofy, authentic selves, and a boost of confidence in their creativity in a world full of "nos".
MK Sagastume
Teaching Artist
MK Sagastume is a proud graduate of James Madison University and is a working actor in the DC area. She joined the Keegan PLAY-RAH-KA team in 2017 and has performed in several shows at Keegan! She believes theatre education is important because it instills a vibrant presence in its pupils, which they can carry through the rest of their lives. Theatre serves as a springboard for excellent self esteem, communication skills, teamwork, and creative inspiration for children. MK believes that every student should leave her class with a full heart and a big smile! www.mksagastume.com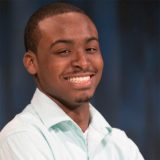 Duane Richards
Teaching Artist
Duane Richards is an actor, writer, and director working in the DMV area. A graduate of the Duke Ellington School of the Arts Theatre Department and a recent graduate of Hampton University (School of Journalism and Communications), Duane has spent his post graduate career participating in a multitude of theatre-related programs involving teaching, writing, and performing.
Duane is very excited to be joining the Keegan family and is incredibly passionate about arts education for young people. This passion is described in detail by his article "God Bless the Artist: A Frustrated Plea to the Masses" for the Odyssey Online.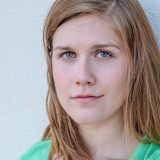 Caroline Dubberly
Teaching Artist
Caroline Dubberly is a professional actress living in the DMV area. Originally from Denton, TX, she graduated magna cum laude from the University of North Texas with a BA in theatre and a minor in psychology. She toured internationally with the Dallas Children's Theater in their 2014-15 production, The Musical Adventures of Flat Stanley (Mrs. Lambchop). Other regional credits include Blood Wedding at Cara Mia Theatre Co, Mr. Burns, a post-electric play at Stage West (Quincy), and Next to Normal at Keegan Theatre (Natalie). She is currently in An Irish Carol at Keegan Theatre (Anna), and next up you can see her in Baby Screams Miracle at Woolly Mammoth Theatre (Cynthia) and The Father at Studio Theatre (Laura). Caroline also teaches musical theater and audition technique classes at Imagination Stage in Bethesda, MD. www.carolinedubberly.com
"Theatre gave me an outlet for expression as a kid, and is still my sanctuary. Learning about theatre growing up helped mold me into an empathetic, kind, patient person with the drive to help change the world through the arts."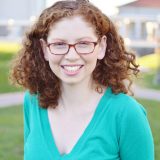 Allison Poms
Teaching Artist
Allison is a stage manager and teaching artist from the DC area. She has a B.A in Theatre and Theatre Education from James Madison University. She has worked with Keegan PLAY-RAH-KA as both a teaching artist and as a stage manager for the family productions. Theatre education is important because theatre is all around. It is a cross curricular subject that promotes creativity, language skills, fun, and community building! It takes a village to create something wonderful in theatre, so it is important for young artists to be part of the community.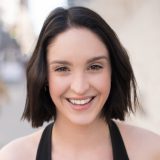 Beatrice (Bea) Owens
Teaching Artist
Beatrice (Bea) Owens is a recent graduate of the Royal Conservatoire of Scotland where she received her Masters in Musical Theatre Performance. However, when she's not traveling abroad she is a proud part of the DMV theatre community and the Keegan PLAY-RAH-KA family. Bea believes that theatre arts education is essential for nurturing empathetic and creative young people. She has worked with Keegan Theatre, Camp Robindel for Girls, and S.T.A.R. at the Director's Company in New York to use theatre as a means to elevate children to be the best they can be.