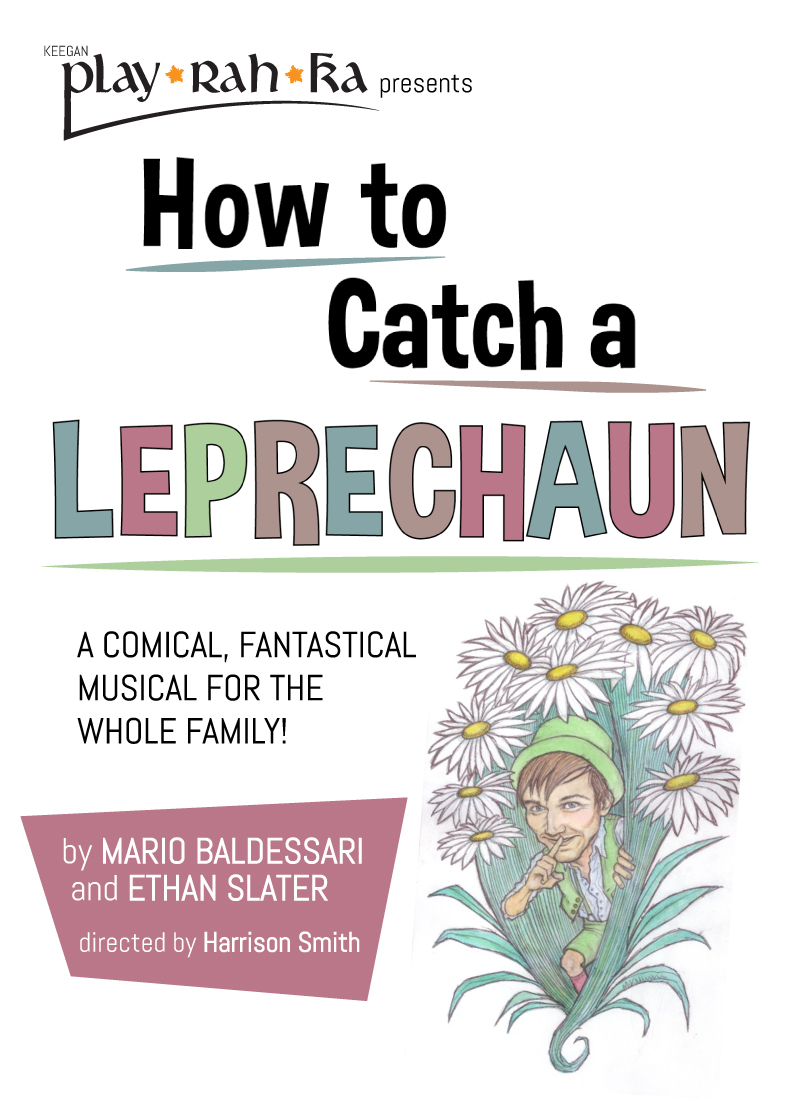 by Mario Baldessari and Ethan Slater
Directed by Harrison Smith, Music Directed by Marika Countouris
Based on the familiar Irish folktale, How To Catch a Leprechaun follows the comical adventures of the wistful minstrel Riley O'Really, who really wants to catch a leprechaun. She's got everything she needs for her trap: a pair of sharp eyes, a good Irish folk song in her heart and, most importantly, an irresistible pitcher of green lemonade. The wee leprechaun who Riley catches seems more than willing to give up his pot of gold – but is his offer a leprechaun trick or a leprechaun treat?
PERFORMANCE DATES AND TIMES:

Sun, December 17 @ 11:00 am
Sat, December 23 @ 11:00 am
Tue, December 26 @ 11:00 am
Sat, December 30 @ 11:00 am
Sun, December 31 @ 11:00 am
Production sponsored by Dingus Whaley
Artists sponsored by Seamus Flynn
ACCESSIBILITY: The Keegan Theatre is conveniently located near Dupont Circle, within one mile of the DC Metro. The building is ADA compliant and offers gender neutral restrooms and listening devices for those in need. Keegan PLAY-RAH-KA is dedicated to fostering theatrical experiences for all, and inclusiveness and accessibility are pillars of the PRK mission.
The Cast
Riley O'Really Erica Pierce
Oillin the Leprechaun Jordan Clark Halsey
Mrs. Mulligan Sally Cusenza
Mr. Mulligan Timothy H. Lynch
The Production Team
Director Harrison Smith
Music Director Marika Countouris
Stage Manager Alessandra Dreyer
Set Designer Matthew J. Keenan
Lighting Designer Dan Martin
Costume Designer Madalaina D'Angelo
Properties Designer Cindy Jacobs
Hair and Makeup Designer Craig Miller