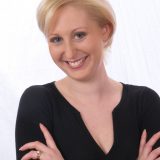 Alexis J. Hartwick
Director of Education and Administration
As Director of Education, Alexis is responsible for overseeing the Keegan PLAY-RAH-KA educational and family production programming. As Director of Administration, she helps the artistic leadership team administratively with business tasks, contract management, volunteer submissions, and donor management. She also supports Keegan's grant programs and serves on the Development Committee. She has been on the stage management team for Chicago, Big Fish, Outside Mullingar, What We're Up Against, The Lonesome West, Next to Normal, American Idiot, The Magic Tree, Cat on a Hot Tin Roof, HAIR, An Irish Carol, A Few Good Men (Ireland and US), A Behanding in Spokane, August: Osage County, Spring Awakening, 25th Annual Putnam County Spelling Bee, National Pastime, A Man of No Importance, and RENT. She previously taught and directed theatre to middle school students in the Fairfax County Public School district for 10 years. She received her Masters in the Art of Teaching from The University of Southern California and her Bachelor of Arts in Dramatic Arts from St. Mary's College of Maryland.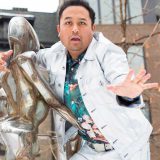 Regie Cabico
Teaching Artist
Regie is a spoken word pioneer having won The Nuyorican Poets Cafe Grand Slam and later taking top prizes in three National Poetry Slams. As a theater artist, he received three New York Innovative Theater Award Nominations for his work in Too Much Light Makes The Baby Go Blind with a win for Best Performance Art Production. He has shared the stage with Patti Smith, Allen Ginsberg, and, through Howard Zinn's Portraits Project at NYU, has performed with Stanley Tucci, Jesse Eisenberg, and Lupe Fiasco.
Regie is on faculty at The Kennedy Center Arts Education Program, The Virginia Commission for the Arts and The Washington DC Poetry Out Loud Coach. He received awards from Poets & Writers for his work teaching at-risk youth at Bellevue Hospital. He has taught at Banff Arts Center, Kundiman and was NYU Artist In Residence for the Asian American Pacific Studies Department.
Alison Crosby
Teaching Artist
Alison is a teaching artist working with arts integration in DC public schools who has taught dance throughout the metropolitan area for over 20 years, including:  Academy of the Maryland Youth Ballet, UMBC, Georgetown University, Townson University, Dawn Crafton Dance Connection, and Imagination Stage.
She trained at the Maryland Youth Ballet in classical ballet and jazz, continuing in NYC at the Joffrey Ballet School.  Her professional career spans classical ballet to musical theatre and she holds awards from the state of Maryland for outstanding solo performance.  Local companies include:  Eric Hampton Dance, Rincones and Company, Dancesmith, Bowen McCauley Dance, Karen Reedy Dance, The Washington National Opera, and The Keegan Theatre.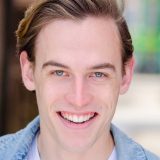 Jordan Clark Halsey
Teaching Artist
Jordan Clark Halsey is professional actor and playwright living in DC. A recent graduate from American University with a degree in Theatre Performance, Jordan is also a co-founder of Post Shift Theatre, a group that marries theater work and the hospitality industry. Jordan joined the Keegan PLAY-RAH-KAH team in January 2017 and has worked as a teaching artist and music director for several programs.
Theater education provides a chance for young artists to explore their own self-expression while growing as a community. The skills acquired from theater – empathy, creative problem solving, inclusiveness – are invaluable to anyone growing up in today's world. I hope that young artists can learn about themselves and others in a wildly creative and fun setting: the theater.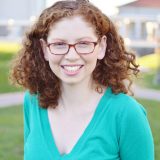 Allison Poms
Teaching Artist
Allison Poms is a recent graduate from James Madison University where she received her Bachelor of Arts in theatre design/technology and a certification in theatre education. She has worked with young artists through drama camps as well as teaching high school and middle school students.
Teaching theatre is important because theatre is all around. It is a cross-curricular subject as well as promotes creativity and community building. Theatre is not made up of one person it takes many and it takes everyone working together to create something great. Anyone can be a part of it and Allison wants to help people see how and join the fun!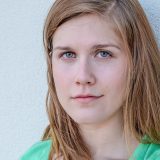 Caroline Dubberly
Teaching Artist
Caroline Dubberly is a professional actress living in the DMV area. Originally from Denton, TX, she graduated magna cum laude from the University of North Texas with a BA in theatre and a minor in psychology. She toured internationally with the Dallas Children's Theater in their 2014-15 production, The Musical Adventures of Flat Stanley (Mrs. Lambchop). Other regional credits include Blood Wedding at Cara Mia Theatre Co, Mr. Burns, a post-electric play at Stage West (Quincy), and Next to Normal at Keegan Theatre (Natalie). She is currently in An Irish Carol at Keegan Theatre (Anna), and next up you can see her in Baby Screams Miracle at Woolly Mammoth Theatre (Cynthia) and The Father at Studio Theatre (Laura). Caroline also teaches musical theater and audition technique classes at Imagination Stage in Bethesda, MD. www.carolinedubberly.com
"Theatre gave me an outlet for expression as a kid, and is still my sanctuary. Learning about theatre growing up helped mold me into an empathetic, kind, patient person with the drive to help change the world through the arts."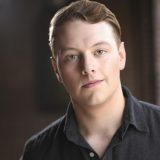 Harrison Smith
Teaching Artist
Harrison Smith is a DC based theater artist from Annapolis, MD. He has taught with Keegan PLAY-RAH-KA, Ovations Theater in Montgomery County, MD, and Annapolis Summer Garden Theater in Annapolis, MD. Locally onstage he has been seen at The Keegan Theater, 1st Stage, and Constellation Theater Company. He is currently finishing a BM in Musical Theater at The Catholic University of America.
Theater education has been fundamental to Harrison's growth as a human being. The concepts used in studying theater including team work, freedom of expression, respect, and most importantly compassion are ones that he holds dear. It believes it is important to help foster the next generation of artists the way that so many brilliant artists did for him over the years.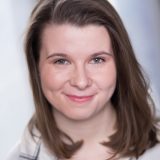 Clancey Yovanovich
Teaching Artist
Clancey is a DC-based actor and director brand new to Keegan and Keegan PLAY-RAH-KA! A proud graduate of American University, Clancey is now the Artistic Director of Post Shift Theatre, a company that integrates hospitality values with live theatre. When she's away from Keegan, Clancey can be found teaching the arts in Virginia with Moonlit Wings Productions or waiting tables.
The lessons we learn in the arts are critical to who we are as people. Taking risks on stage, working as an ensemble, and offering support and understanding to cast mates teach children empathy, teamwork, compassion, and adaptability. I would never be the person I am without theatre education, and I am so grateful I now get to serve as a teaching artist.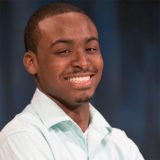 Duane Richards
Teaching Artist
Duane Richards is an actor, writer, and director working in the DMV area. A graduate of the Duke Ellington School of the Arts Theatre Department and a recent graduate of Hampton University (School of Journalism and Communications), Duane has spent his post graduate career participating in a multitude of theatre-related programs involving teaching, writing, and performing.
Duane is very excited to be joining the Keegan family and is incredibly passionate about arts education for young people. This passion is described in detail by his article "God Bless the Artist: A Frustrated Plea to the Masses" for the Odyssey Online.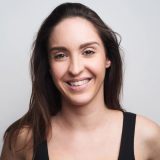 Bea Owens
Teaching Artist
Beatrice (Bea) Owens is a DMV native, growing up in Bethesda and completing her Bachelors in Theatre at James Madison University in Harrisonburg, VA. She has just recently returned from overseas where she received her Masters in Musical Theatre at the Royal Conservatoire of Scotland.
Beatrice first found her love for teaching theatre arts when she took a summer camp job at her old sleep-away camp, Camp Robindel for Girls, in New Hampshire. Ever since, she's been passionate about bringing creativity, joy, and collaboration to children through theatre.
Martha-Grace B. Moore
Teaching Artist
I have been passionate about pursuing a career in theatre education ever since I was a high school student. Even then, I recognized how much participating in theatre had helped my confidence grow, and I could see the positive impact it had on my fellow students. I looked up to my drama teacher, and I was always amazed by her ability to inspire and motivate her students to think outside the box. I knew that someday, I wanted to teach and do everything I could to help students find their artistic voice.
After graduating with a degree in Dramatic Arts from Centre College of Kentucky, I spent a year working as a Resident Professional Intern for Education at Lexington Children's Theatre in Lexington, KY. Locally, I have been working as a Teaching Artist and Director at Encore Stage and Studio in Arlington, VA.
In all my time working in theatre education as both a student and a teacher, it is clear in my mind that theatre is a place where young people can successfully exercise their ability to create, explore, and grow. Students of theatre learn how to collaborate, problem solve, take on leadership roles, and invest in their own ideas. Even though every student does not decide to pursue a career in the arts, the lessons they learn in theatre stay with them as life skills. I believe that when students have hands-on experience working in theatre, it fosters a lifelong appreciation for the arts that benefits our communities and society as a whole.