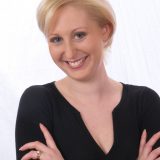 Alexis Hartwick
Education Outreach Coordinator
Alexis has over fifteen years experience teaching prek-12th grade students.  She has spent over 10 years as a middle school theatre teacher and particularly loves working with this age group because their emerging talent, sense of humor, and fresh perspective on the world always amaze her.  She has directed over 25 youth productions at South County Middle School and also with the Mt Olivet Players in collaboration with Keegan Theatre.
She has her Master's Degree in the Art of Teaching from the University of Southern California, is certified with Yoga Alliance as an RYT 200, and is certified to teach prek-12th grade.  Alexis is passionate about bringing theatre to youth because of its power to help develop them socially and creatively – it gives young people a creative outlet to express their emotions and thoughts in a fun and collaborative way.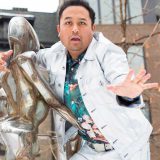 Regie Cabico
Teaching Artist
Regie is a spoken word pioneer having won The Nuyorican Poets Cafe Grand Slam and later taking top prizes in three National Poetry Slams. As a theater artist, he received three New York Innovative Theater Award Nominations for his work in Too Much Light Makes The Baby Go Blind with a win for Best Performance Art Production. He has shared the stage with Patti Smith, Allen Ginsberg, and, through Howard Zinn's Portraits Project at NYU, has performed with Stanley Tucci, Jesse Eisenberg, and Lupe Fiasco.
Regie is on faculty at The Kennedy Center Arts Education Program, The Virginia Commission for the Arts and The Washington DC Poetry Out Loud Coach. He received awards from Poets & Writers for his work teaching at-risk youth at Bellevue Hospital. He has taught at Banff Arts Center, Kundiman and was NYU Artist In Residence for the Asian American Pacific Studies Department.
Alison Crosby
Teaching Artist
Alison is a teaching artist working with arts integration in DC public schools who has taught dance throughout the metropolitan area for over 20 years, including:  Academy of the Maryland Youth Ballet, UMBC, Georgetown University, Townson University, Dawn Crafton Dance Connection, and Imagination Stage.
She trained at the Maryland Youth Ballet in classical ballet and jazz, continuing in NYC at the Joffrey Ballet School.  Her professional career spans classical ballet to musical theatre and she holds awards from the state of Maryland for outstanding solo performance.  Local companies include:  Eric Hampton Dance, Rincones and Company, Dancesmith, Bowen McCauley Dance, Karen Reedy Dance, The Washington National Opera, and The Keegan Theatre.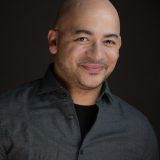 Frank Britton
Teaching Artist
Frank Britton is a native Washingtonian, a nearly 15-year veteran of the DC and regional theatre scene, a 2-time Helen Hayes Award nominee, and a Founding Member of force/collision. He has appeared with many area theaters, including Arena Stage, Round House Theatre, Synetic Theater, WSC Avant Bard (Acting Company Member), Rorschach Theatre (Company Member), Spooky Action Theater, 1st Stage, Theater Alliance, Firehouse Theatre (Richmond, VA), Forum Theatre, SCENA Theatre, Venus Theatre, Constellation Theatre Company, NextStop Theatre Company, and Pinky Swear Productions. Regionally, he has appeared on stages from Raleigh, NC (Burning Coal Theatre Co.), Williamsburg, VA (Virginia Shakespeare Festival), Baltimore Shakespeare Festival, and New York City (La MaMa ETC).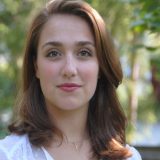 Sarah Chapin
Teaching Artist
Sarah Chapin is a senior at Yale University where she's majoring in Theater Studies. She has performed at Keegan both when she was a high schooler in Northern Virginia (Spring Awakening, Cabaret) and also during summers while attending college (The Lonesome West). She believes that Keegan is a special place, not only to perform, but also to learn from passionate artists who love making and teaching theater.
The Bright Stars Summer Camp is a wonderful extension of everything that makes Keegan special! She has always been drawn to the Bright Stars Summer Camp because it offers an opportunity to teach and share her love of theater with wonderful and talented students. Theater education is important because it fosters creative expression and compassion, as well as communication and collaboration skills that are useful both in and out of the theater world.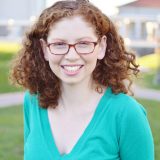 Allison Poms
Teaching Artist
Allison Poms is a recent graduate from James Madison University where she received her Bachelor of Arts in theatre design/technology and a certification in theatre education. She has worked with young artists through drama camps as well as teaching high school and middle school students.
Teaching theatre is important because theatre is all around. It is a cross-curricular subject as well as promotes creativity and community building. Theatre is not made up of one person it takes many and it takes everyone working together to create something great. Anyone can be a part of it and Allison wants to help people see how and join the fun!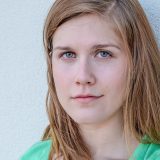 Caroline Dubberly
Teaching Artist
Caroline Dubberly is a professional actress living in the DMV area. Originally from Denton, TX, she graduated magna cum laude from the University of North Texas with a BA in theatre and a minor in psychology. She toured internationally with the Dallas Children's Theater in their 2014-15 production, The Musical Adventures of Flat Stanley (Mrs. Lambchop). Other regional credits include Blood Wedding at Cara Mia Theatre Co, Mr. Burns, a post-electric play at Stage West (Quincy), and Next to Normal at Keegan Theatre (Natalie). She is currently in An Irish Carol at Keegan Theatre (Anna), and next up you can see her in Baby Screams Miracle at Woolly Mammoth Theatre (Cynthia) and The Father at Studio Theatre (Laura). Caroline also teaches musical theater and audition technique classes at Imagination Stage in Bethesda, MD. www.carolinedubberly.com
"Theatre gave me an outlet for expression as a kid, and is still my sanctuary. Learning about theatre growing up helped mold me into an empathetic, kind, patient person with the drive to help change the world through the arts."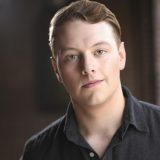 Harrison Smith
Teaching Artist
Harrison Smith is a DC based theater artist from Annapolis, MD. He has taught with Keegan PLAY-RAH-KA, Ovations Theater in Montgomery County, MD, and Annapolis Summer Garden Theater in Annapolis, MD. Locally onstage he has been seen at The Keegan Theater, 1st Stage, and Constellation Theater Company. He is currently finishing a BM in Musical Theater at The Catholic University of America.
Theater education has been fundamental to Harrison's growth as a human being. The concepts used in studying theater including team work, freedom of expression, respect, and most importantly compassion are ones that he holds dear. It believes it is important to help foster the next generation of artists the way that so many brilliant artists did for him over the years.